2021 Hill Climb Challenge
On the 6th of November NDCC ran it's 13th Hill Climb Challenge at Collingrove Hill Climb near Angaston in the Adelaide hills. Forty six entrants competed on the day with three of these entered as Come N Try. Entrants were members from NDCC, Modified Mini, Hot Bricks SA, Walkerville All Cars Club, MG Car Club and the Sporting Car Club of SA.
View the Results and Images here...
Drivers faced at first, a slippery track until the first few runs cleaned it up. Weather was interesting to say the least. Minor cloud cover first up gave way to warm sun, which made it a tad muggy. Then after lunch there was thunder, lighting and for five minutes horizontal rain. The track was very wet for the second run after lunch but by the end of that run it was already drying and the following run was almost dry.
The washed track proved to be very grippy as the sun stayed away with light cloud and the residual heat from the morning. The day ran very smooth with six runs being completed before lunch at just after 12:30. Four more runs followed after lunch making it ten for the day, which was a credit to the combination of SCCSA and NDCC officials. Very few recoveries helped this as well.
Five classes were run on the day. Road Registered Two Litre and Under was taken out by Steve Turner in his Morris Mini with Andrew Harris in his double entered Ford Fiesta XR4 0.21 of a second behind. Third was Carl Ward in his Renault Clio making its debut at Collingrove having just made its debut at Legends of the Lake the week before. Carl this year keeping his Datsun Sunny's at home due to various reasons.
Road Registered Over Two Litre went to Phil Wilson from Mount Gambier in his Toyota Soarer. In the one wet run Phil showed supreme car control drifting the wide Soarer up the hill with the skills honed in rallying and motorkhanas. Both Phil and his brother Damien made the drive from the Mount on Friday night to compete in our event after a rally near them was cancelled.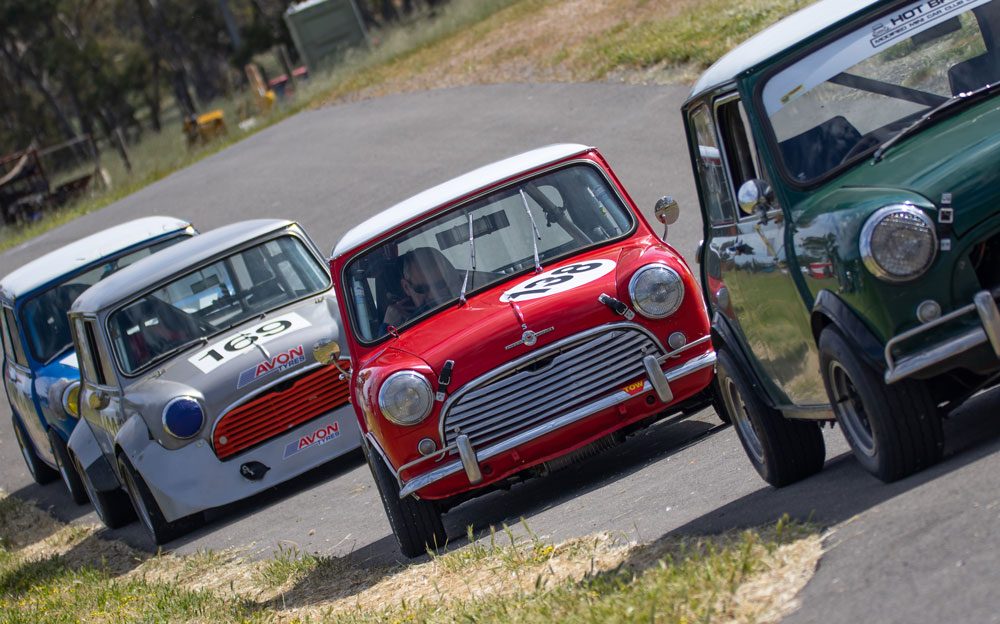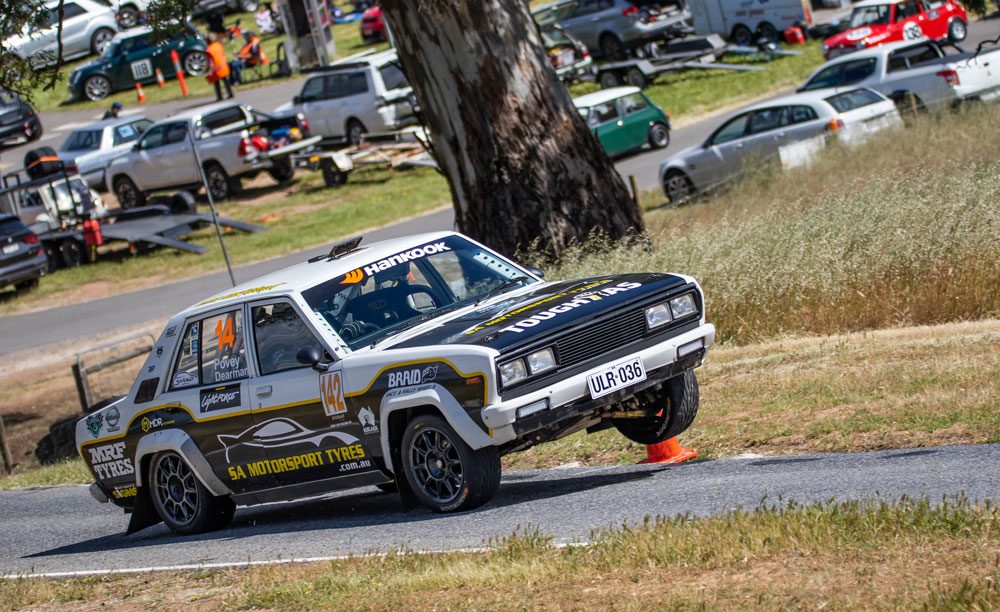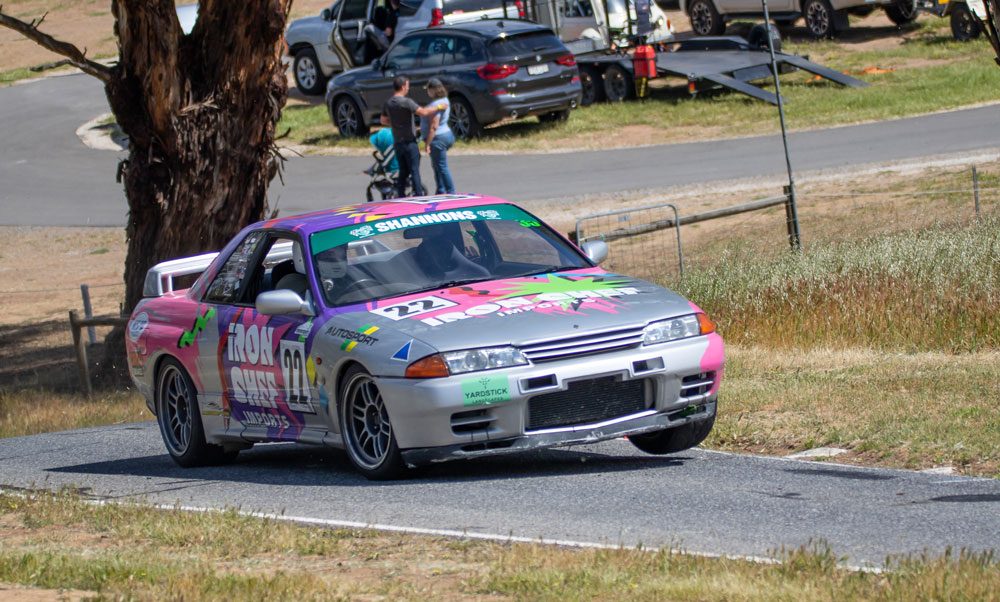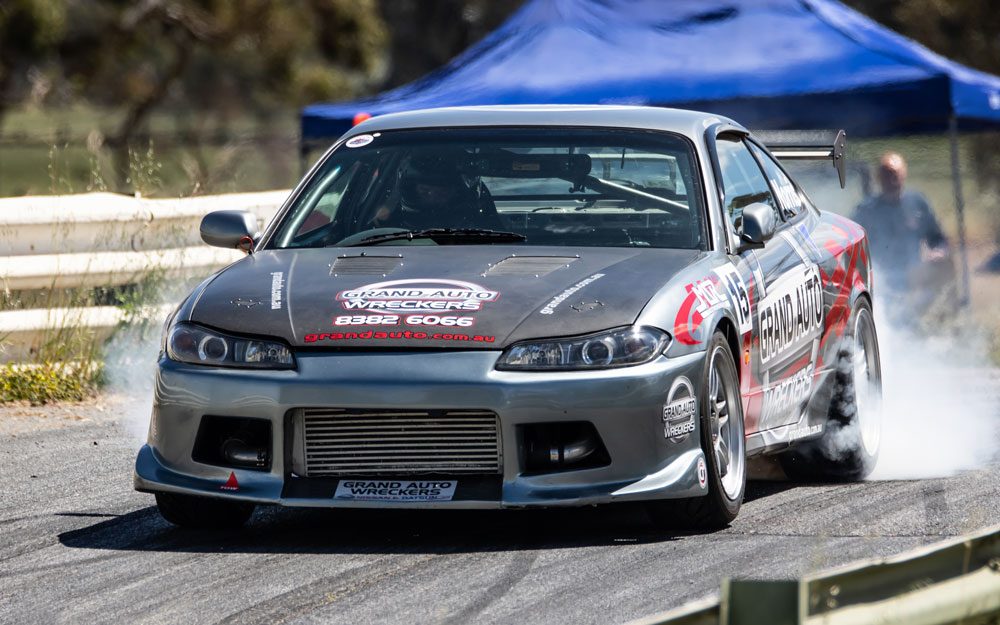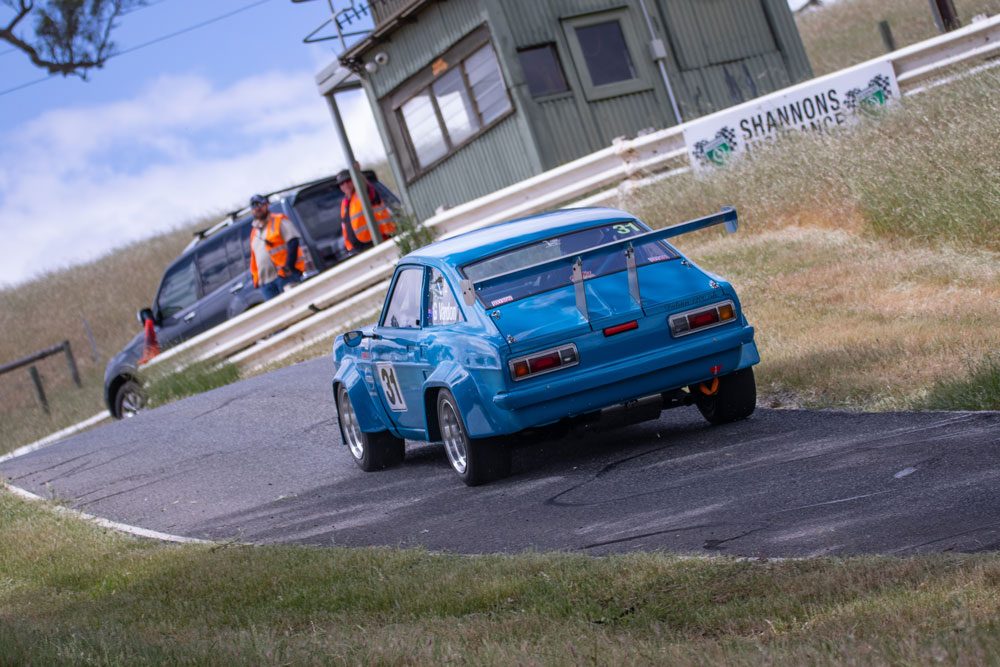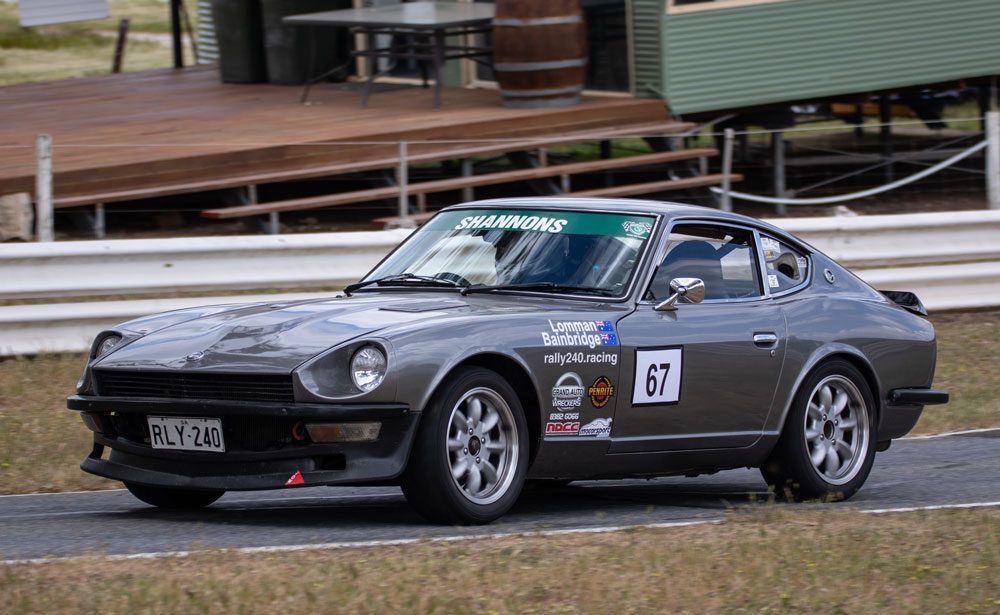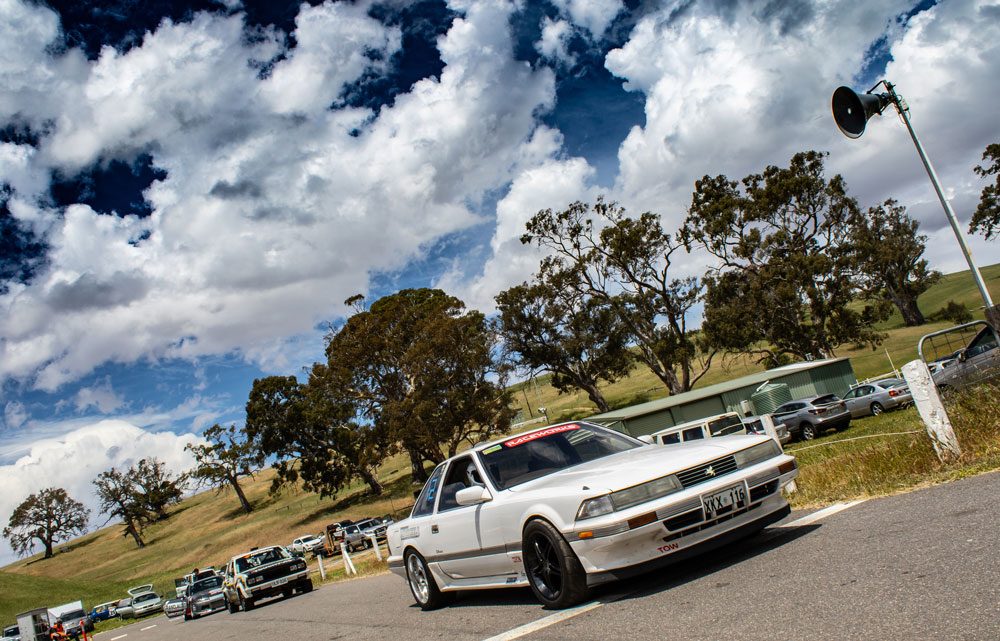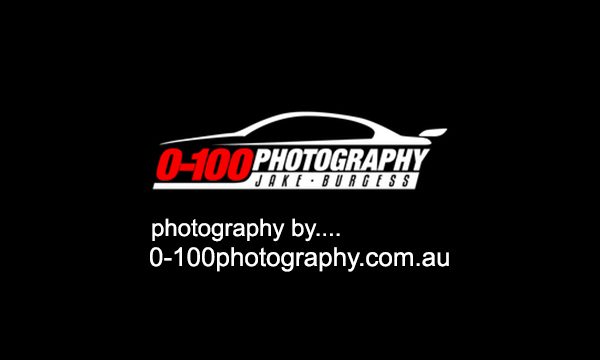 Craig Williams in his new Mini GP was second by only 0.01 of a second! Matthew Gold in his road Mini rounded out third. All Wheel Drive Class was taken out by hill climb regular Nathan Green in his Nissan R32 GTR with a time of 33.79 which would see him take out the second fastest time of the day. Second and third was a father and son affair with Jay and Cruz Frost respectively in the families Subaru WRX. Dad Jay showing the lad how it's done with a 36.18, but Cruz with a 37.44 is not far behind.
David Pfeifer's Talbot RF special was the hands done winner of Race Two Litre and Under taking out fastest time of the day with a 31.38! Geoff Vardon in his blue hi revving Honda powered Datsun 1200 Coupe Sports Sedan is a regular at the hill and was pushing hard with a 34.50 to take second. Colin Clisby came in second with his Legend 37 Ford racer. Not something you see every day at a hill climb but proved quite quick with a 36.80. The biggest class every year is Race Over Two Litre.
This year Darren Hart in his Toyota Corolla stormed up the hill in 34.39 seconds. Long time NDCC supporter Anthony from Grand Auto Wreckers took out second in his Nissan Silvia S15 1.2 seconds behind. Fairly good considering Anthony packed it up when the rain fell. NDCC member Wayne Fitzpatrick in his Nissan 180SX came in third cracking into the 35 second bracket at 35.98. Wayne was putting in the hours having competed at Legends Of The Lake the week before and then also entered in the SCCSA's Hill Climb at Collingrove the day after our event.
When viewing the results second fastest time of the day and first for Race Over Two Litre shows NDCC President Daniel Romeo with a 33.44. Unfortunately for him there was a hiccup with the timing on this run and as much as he would like to think the triple entered Nissan R30 Skyline he was sharing with NDCC Treasurer Karien Heimsohn and car co owner Adrian Jones could do it.... I'm sure not even the late Ayrton Senna could do that time.
A special thank you to our Sponsors who provided prizes and support for the event.
MDR Motorsport - for giving $100 vouchers for Road Registered Over 2L and Race 2L and Under
Aldom Motorbodies - for the $100 Autosport Voucher for Race Over 2L.
Glenelg B Select - $100 vouchers for Road Registered 2L and Under and AWD.
SA Motorsport Tyres - for all the third place hats, beanies and T shirts.
Grand Auto Wreckers - who supplied every entrant with a $5 lunch voucher.
NDCC - for all the Second place free 1 year Memberships.